Welcome To Frankie's Paint-It Pottery

Frankie's Paint-it Pottery Studio is a brand new pottery painting experience in Liverpool.
How it works…
Choose your item from our large selection of bisque, paint it how you wish using our range of coloured under glazes.
We will glaze and fire it for you in our kiln ready for you to collect the following week.  Studio Fee is £3 per person painting (this covers glazing and firing) We also do baby hand and foot prints for that special keepsake.
Prices of the pottery start at £9/£10 and go right up to £50 for large, heavy items. We have a large range of pottery to choose from.
Bookings are not always necessary as we do take walk-ins but we advise booking a table at busy times like weekends and school holidays. At busy times we also operate shared tables.
Call the studio to book or send an email enquiry or fill in an enquiry form (to check availability). Filling in a booking enquiry form does not mean you are booked in! We will check the diary and respond to your enquiry and confirm if we have availability on the day you are requesting (as we do large events/parties etc. also).  Table booking times are staggered so that people don't arrive all at the same time. We operate 2 hour time slots for the pottery painting sessions and they are usually at the following times: Morning 10.00, 10.30, 11.00 | Early Afternoon 12.20, 1.00, 1.30 | Late afternoon 3.00, 3.30, 4.00
Groups and parties are welcome (booking required), the price of the item covers everything!
We also offer foam clay instead of underglazes which means an item can be taken home that day.
Interested in learning more about clay?  We offer workshops on this too!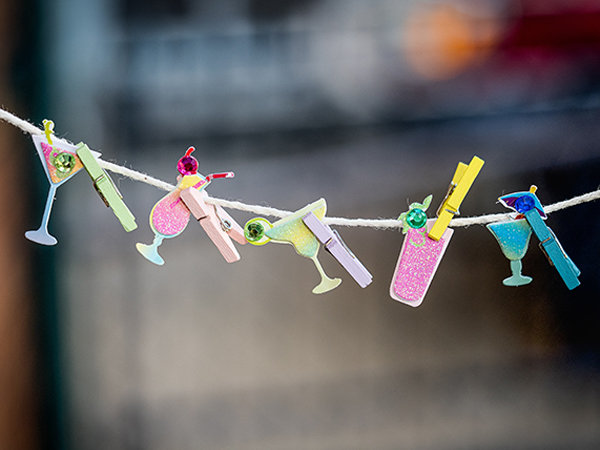 HEN, STAG OR "STEN"
Come and join us in a relaxed atmosphere with family and friends to create special items to remember that special event. Bring your own wine or beer and nibbles.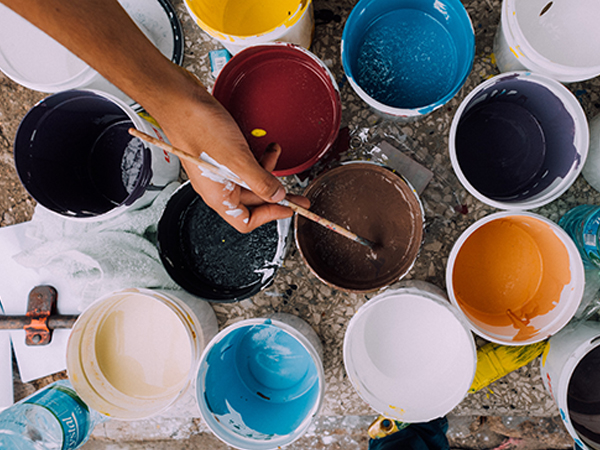 TEAMBUILDING EVENTS

Whether it's a colleague's birthday or a special occasion at work or your team just needs a bit of bonding time together, then pottery painting is for you!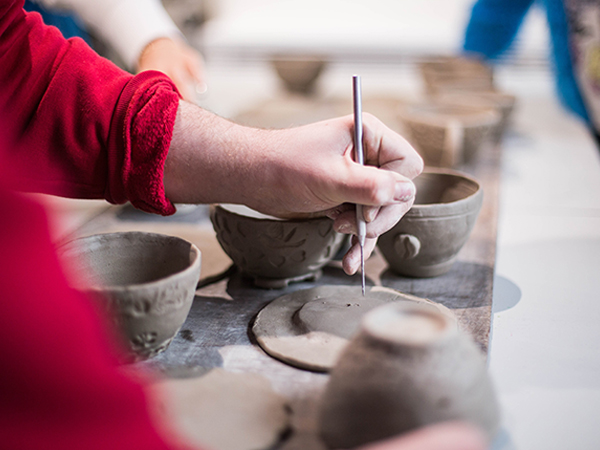 CLAY WORKSHOPS

Why not enjoy and evening creating with clay? Create, decorate and glaze your very own work of art to use and cherish forever!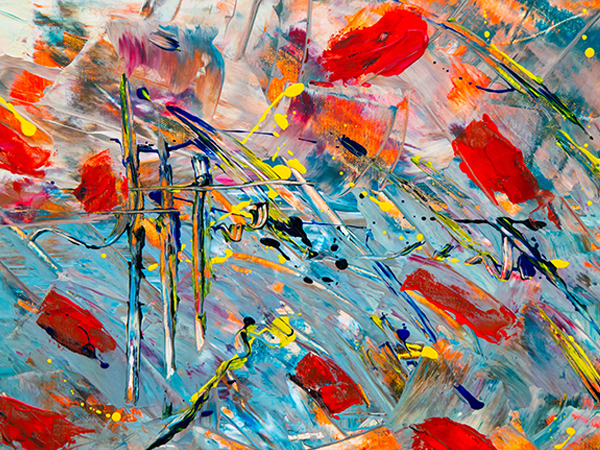 COMMISSIONS
If you haven't got time to paint that special piece, then we can paint it for you. Get in touch about your idea or requirement and we will endeavour to meet your needs.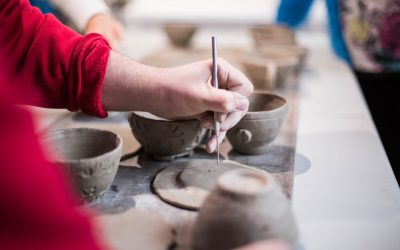 It's good to talk and express how you feel. Sometimes being creative can help with that. Just taking the time out from the stresses of daily life and having a bit of chill time to be creative whether it is with clay or by painting, it is sure to make you feel good!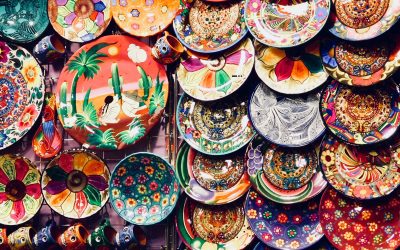 Having been a teacher for many years, I have seen how the curriculum has been squeezed in subject areas such as art and how some schools are so focused on other areas that creativity and expression are lost or neglected. Ancient people expressed themselves through art...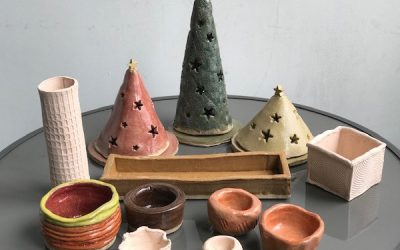 Pottery has been around for centuries all over the world and in every culture, and is making a popular comeback. The great Pottery Throwdown is returning to TV, so look out for that. People are more aware and conscious of the environment and how much plastic we are...

Just give us a call or send us a message and we'll be happy to help!