Mini Potters Kids Clay Pinch Pot Workshops
Tuesday August 1st – 10.00-12.00 OR 1.00-3.00, Tuesday August 8th – 10.00-12.00 OR 1.00-3.00, Tuesday August 22nd – 10.00-12.00 OR 1.00-3.00, Tuesday August 29th – 10.00-12.00 OR 1.00-3.00
Make Pinch Pot monsters, animals or Sea creatures at our August workshops.
The sessions are for 2 hours either in the morning or afternoon, 10.00-12.00 or 1.00-3.00. £20 per child.
Make your pinch pot creature, paint it with the special clay paints and we will fire it in the kiln, clear glaze it and fire it again. Ready for you to pick up in a couple of weeks.  Call the studio to book in!
Book in advance on 0151 735 0043 or send us a message.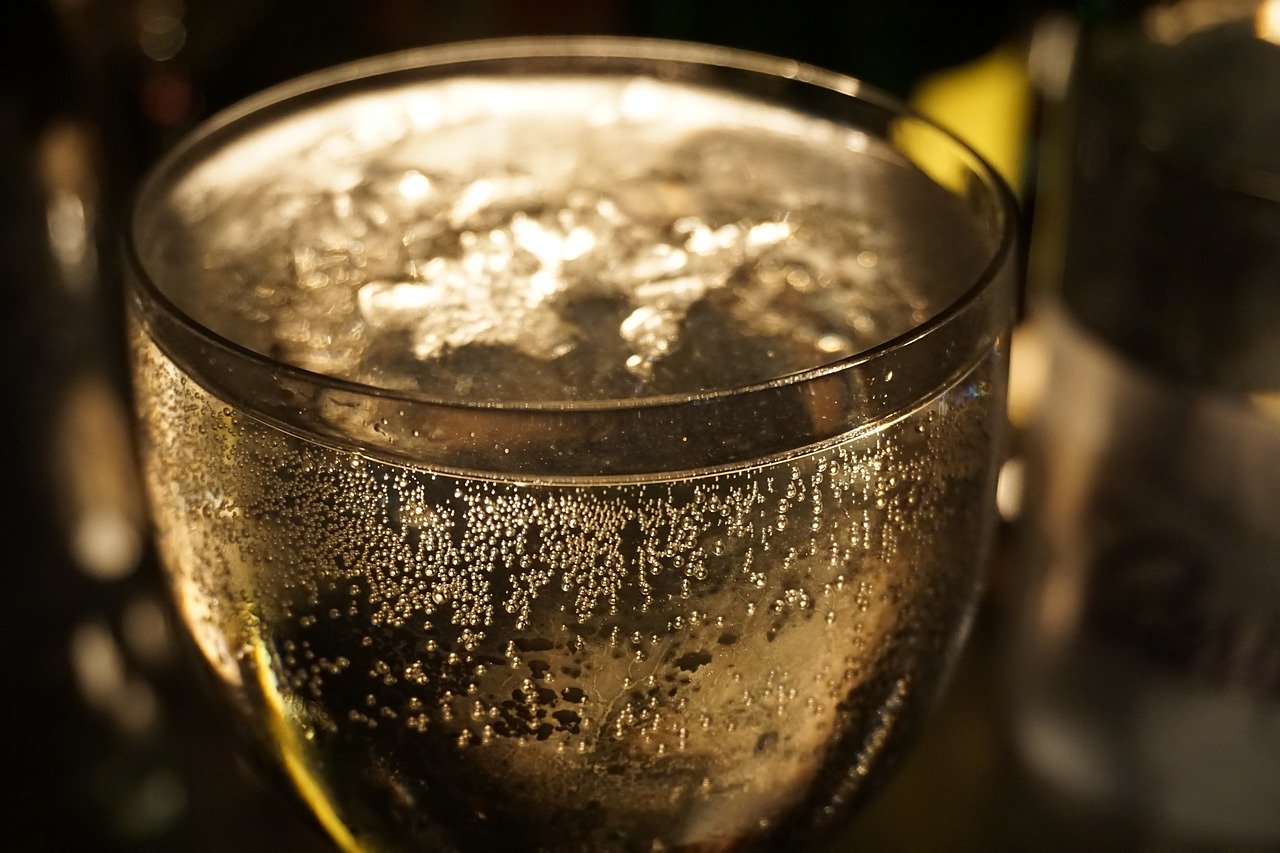 Prosecco and Paint (BYOB)
March 9th and 23rd, April 20th, May 4th and 18th, June 15th and 29th, July 27th, September 14th and 28th, October 12th and 26th, November 9th and 23rd, December 7th and 14th
Suitable for adults only
Enjoy an evening of painting and a free glass of Prosecco, you can also bring your own too! £5 evening studio fee plus the price of the pottery you paint. From 7.00pm to 9pm.
Book in advance on 0151 735 0043 or send us a message.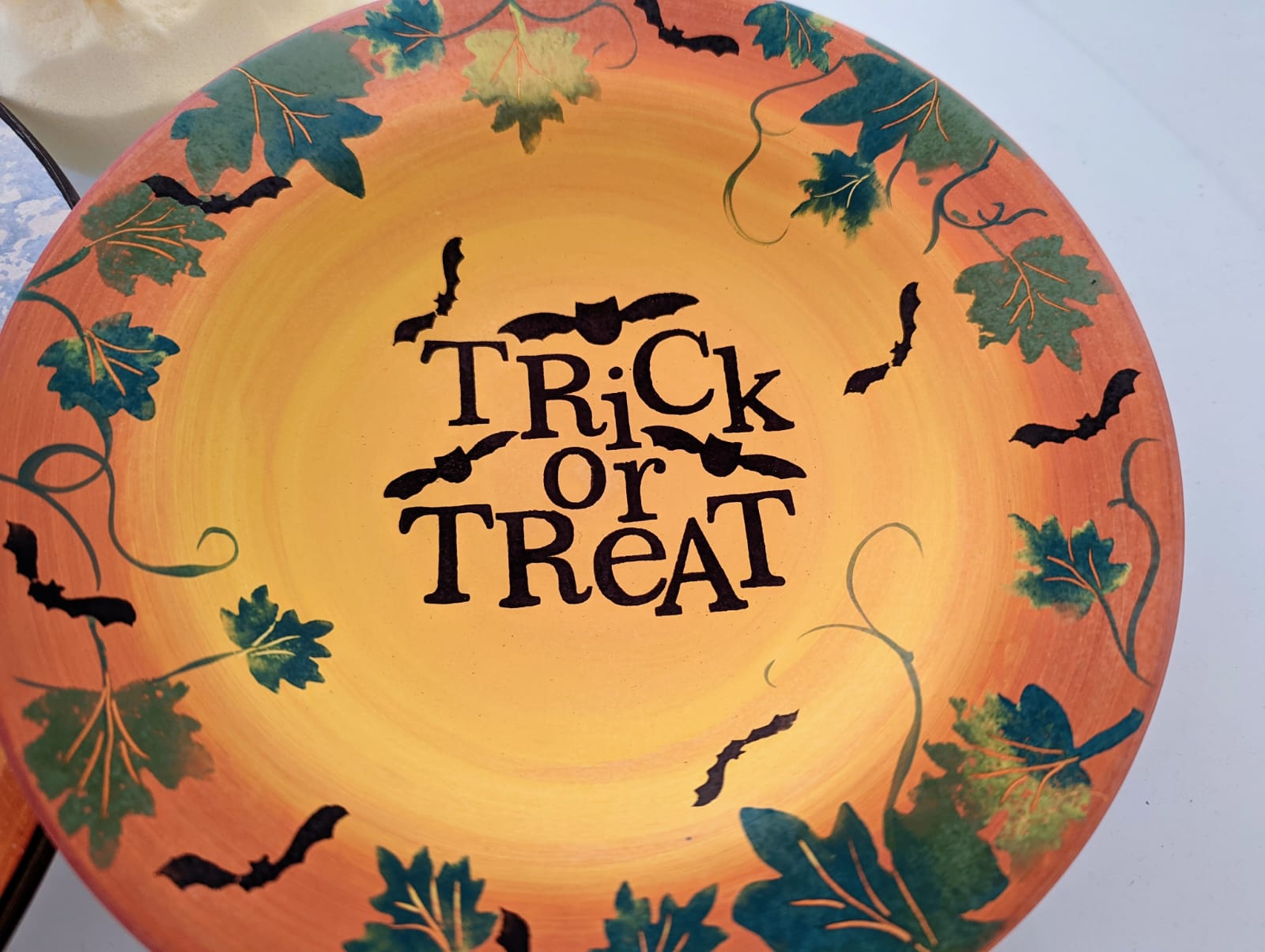 HALLOWEEN POTTERY PAINTING WORKSHOP
Tuesday 11 th October 6pm-8pm
Pottery painting workshop, £40 per person, covers both items and all materials.
Paint a "Trick or Treat" bowl and an Autumn style "Pumpkin" decorated plate.
Using speciality clay paints and laser cut sponges designed by ceramic artist Rachael Byass.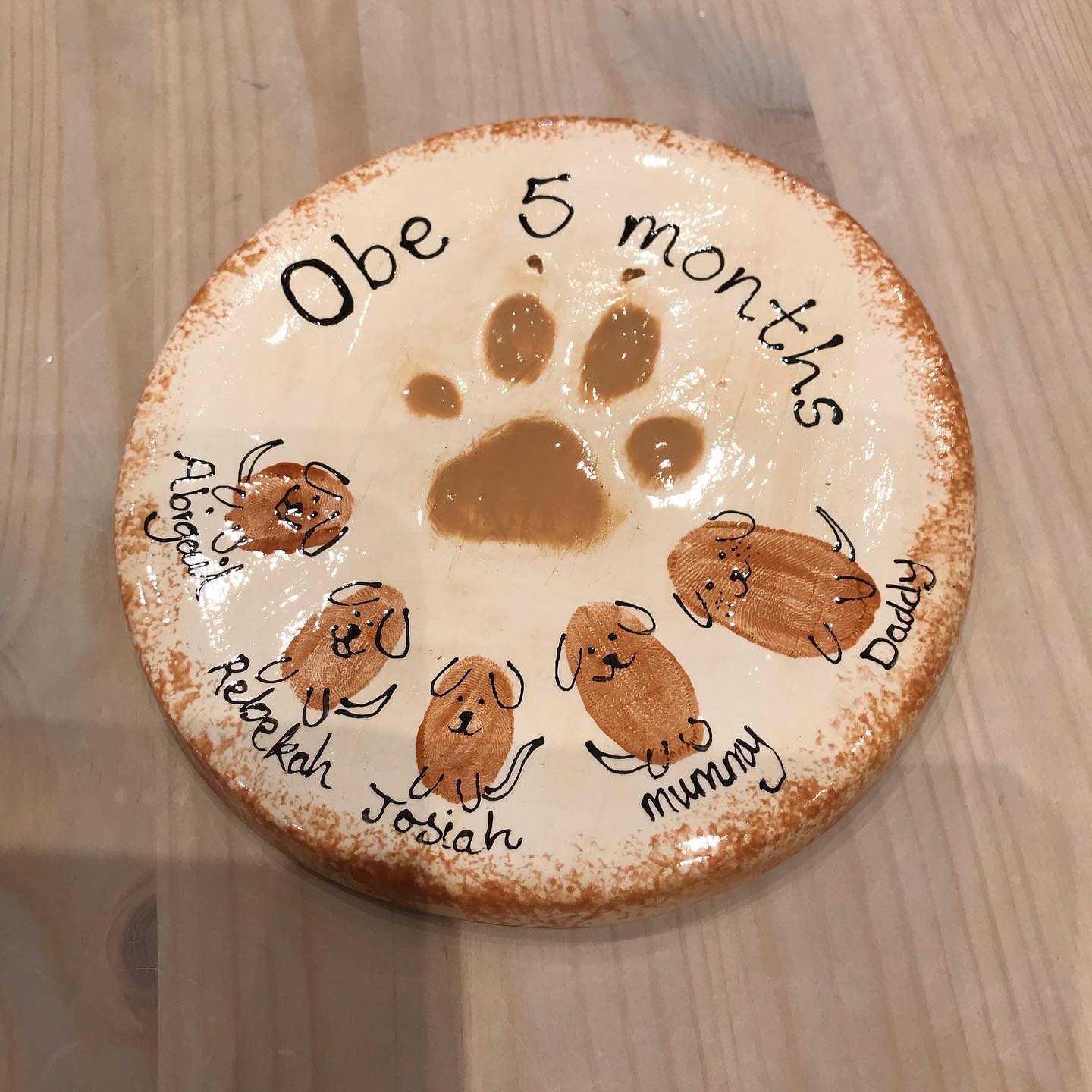 Make memories with our beautiful baby clay imprints. These are imprints of hands and feet made into soft clay, which is then fired in the kiln, decorated with underglazes, clear glazed and then fired again. Price depends on shape and size. These imprints are only done on specific days due to the processes involved. We can also take imprints of paws too!
Book in advance on 0151 735 0043 or send us a message.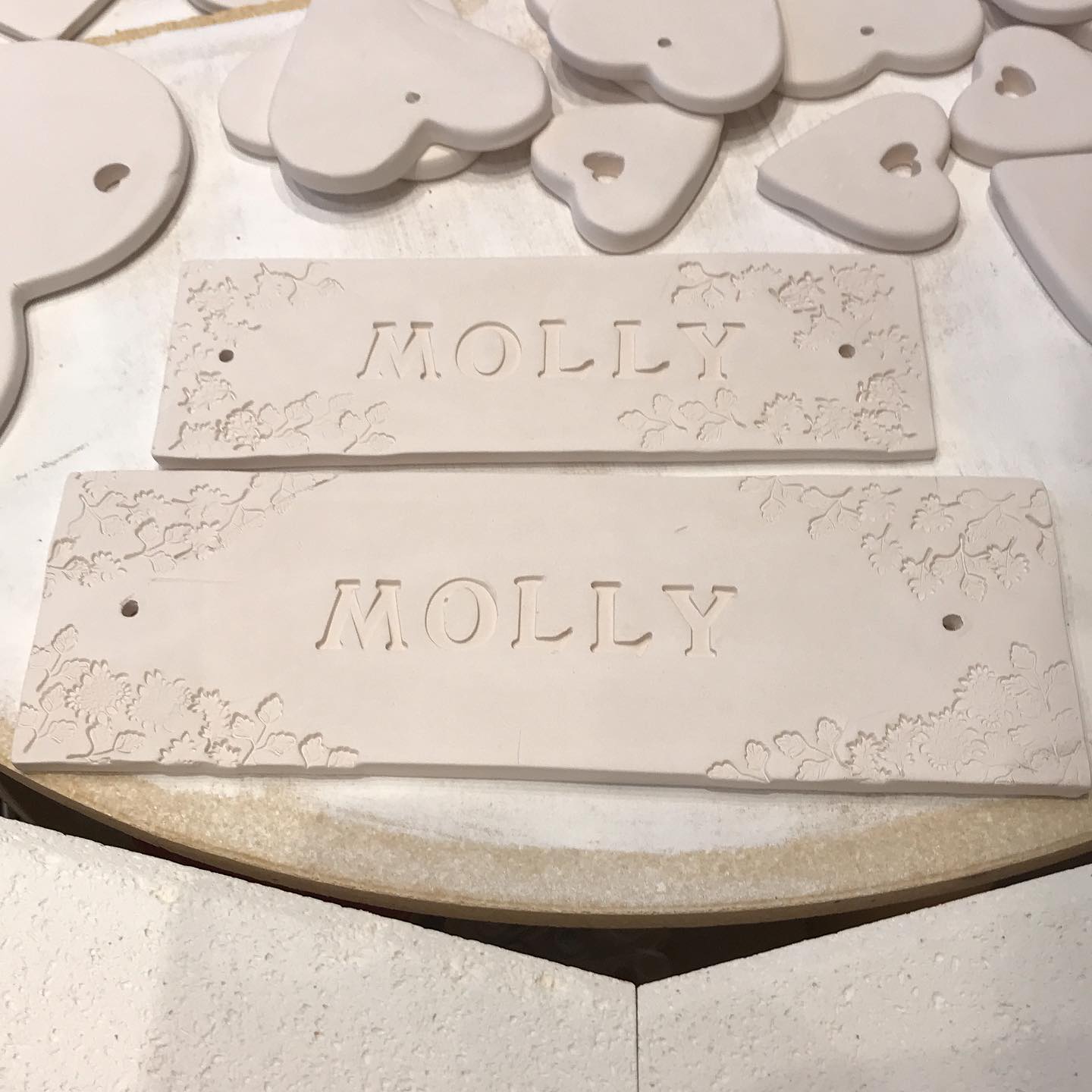 Dates of Wednesday workshops to follow soon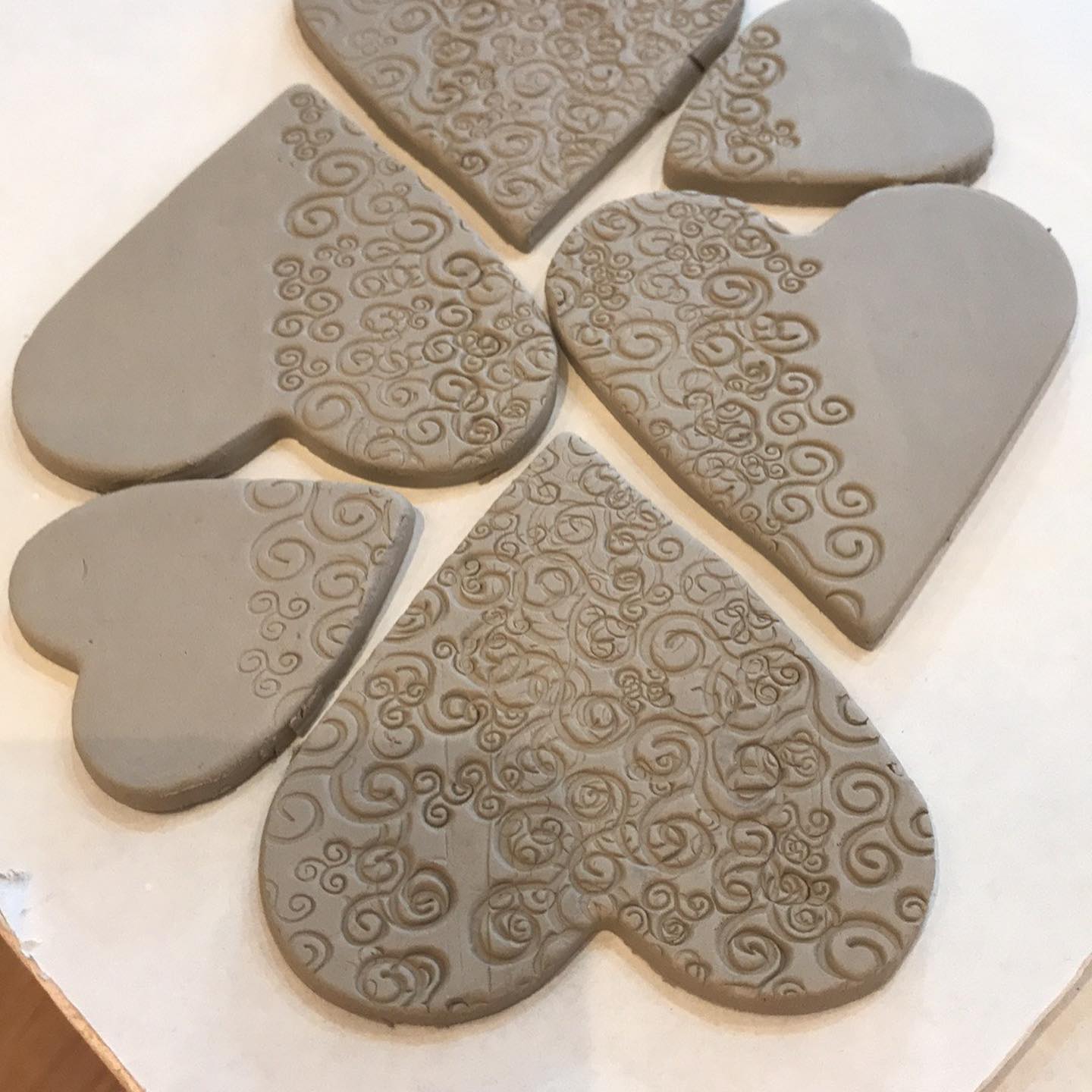 Mini Potters Clay Workshop
date/time and project info to follow soon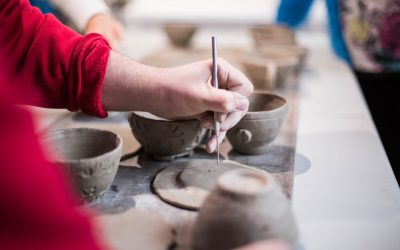 It's good to talk and express how you feel. Sometimes being creative can help with that. Just taking the time out from the stresses of daily life and having a bit of chill time to be creative whether it is with clay or by painting, it is sure to make you feel good!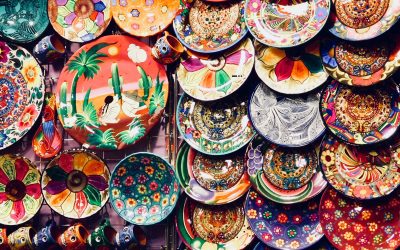 Having been a teacher for many years, I have seen how the curriculum has been squeezed in subject areas such as art and how some schools are so focused on other areas that creativity and expression are lost or neglected. Ancient people expressed themselves through art...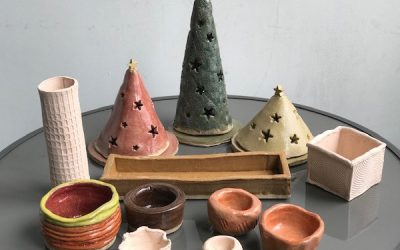 Pottery has been around for centuries all over the world and in every culture, and is making a popular comeback. The great Pottery Throwdown is returning to TV, so look out for that. People are more aware and conscious of the environment and how much plastic we are...

Just give us a call or send us a message and we'll be happy to help!