Hen, Stag & "Sten" Parties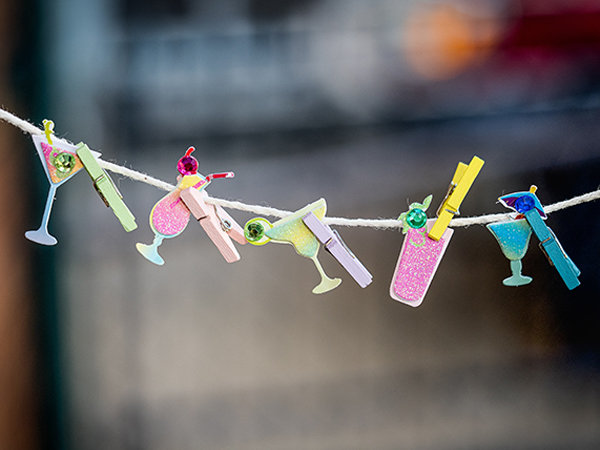 Looking for something a bit different?

If you are planning a hen or stag party (or even a combined, "sten" party) but want something a bit more unique and memorable than shots and grotty nightclubs, then our paint-it pottery party experience might well be for you!
Come and join us in a relaxed atmosphere with family and friends to create special items to remember that special event.  Bring your own wine or beer and nibbles.
We will glaze and fire your items and they will be ready for collection in 5-7 days.
If you are not going to be here in Liverpool after the event to collect your piece, we can post your item on to you for an additional fee.
We offer various pricing options and are happy to answer any questions you may have before booking. 

Call Us

0151 735 0043
Opening Times:
Monday & Tuesday closed
Wednesday 10-6pm
Thursday 10-6pm
Friday 10-6pm
Saturday 10-6pm
Sunday 10-5pm
Evening sessions by appointment (booking required)
Our Location:
268 Smithdown Road,
Liverpool,
L15 5AH
Frequently Asked Questions...

Do you charge a studio fee?
Yes, Studio Fee is £3 per person painting. (Party prices include Studio Fee.) Studio Fee covers glazing and firing which we do and this takes time. We only use top quality non-toxic glazes, so fired items are food safe. We fire our pottery in a top of the kiln.
Do I need to book?
No, if you are popping in to paint, you can usually just turn up, but if you are a larger family, you might want to call first to let us know you are coming, especially at busy times (e.g. school holidays, run up to Christmas). If you are a large group, then booking is required.
Do group bookings require a deposit?
Yes, group bookings require a deposit of £5 per person which is refundable in the event of cancellation provided this is done 48 hours before the date of the event.
How long do I have to wait for my piece to be ready to collect?
Usually about a week, during busy periods or for large groups it might be a little longer, so plan this into your schedule for group bookings.
What if it is a large piece and I don't have time to finish it?
You can come back to finish larger pieces on another day at no extra cost, we will keep it safe for you.
Do you run activities during the school holidays?
Yes, keep an eye on our website and social media for promotions and on the Hoop app.
What if something happens to my piece in the kiln?
Kilns are temperamental and by the very nature of firing pottery, rarely a fault may occur. If this happens to your work of art, we will endeavour to rectify it and if we can't then you can try again with a fresh piece of bisque.
Got a question we haven't answered?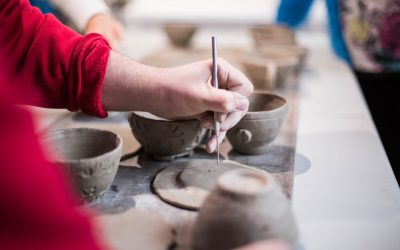 It's good to talk and express how you feel. Sometimes being creative can help with that. Just taking the time out from the stresses of daily life and having a bit of chill time to be creative whether it is with clay or by painting, it is sure to make you feel good!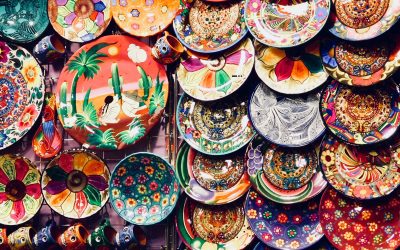 Having been a teacher for many years, I have seen how the curriculum has been squeezed in subject areas such as art and how some schools are so focused on other areas that creativity and expression are lost or neglected. Ancient people expressed themselves through art...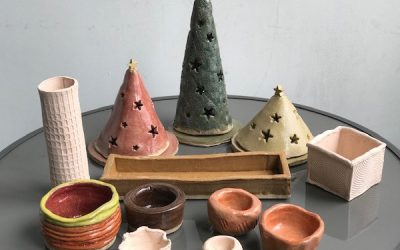 Pottery has been around for centuries all over the world and in every culture, and is making a popular comeback. The great Pottery Throwdown is returning to TV, so look out for that. People are more aware and conscious of the environment and how much plastic we are...

Just give us a call or send us a message and we'll be happy to help!